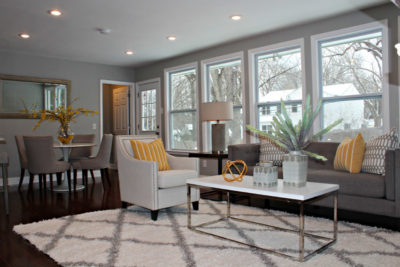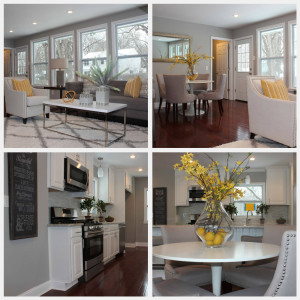 Top 3 things to say to a homeowner when they say they "hate" your staging!
First, take a deep breath.   You don't want to take it personally….after all, you're "the" professional! But what should you say to a homeowner when they say they "hate" how you've staged their house?
 Remember "you" are the professional. You are trained to understand the buyer demographic, create a focal point where there may be none, create a flow with the strategic placement of furniture and accessories so the house "feels" right to a buyer and looks like the lifestyle that they aspire to.   Your job is to make sure the house will appeal to the target buyer. It no longer needs to appeal to the homeowner who is trying to sell it, nor their previous lifestyle.
The homeowner is connected too closely and too emotionally to see how their house could be improved. Usually a homeowner has lived with the same stuff, in the same way for several years. It's worked for them, and they've never had a problem. When "if it ain't broke, don't fix it." They need an unbiased third opinion to look at the house objectively. Homeowners take it personally when a professional stager comes into their house, their lives, and tell them that things need to be changed.   A professional home stager will not have that emotional connection that the homeowner does.
  You need to tell the homeowner to "trust you." Yes, easier said than done, but the homeowner hired you for your professional opinion. When it doesn't sound like something they would agree with, you need to remind them to trust that you are in fact the professional and you know what you're doing.
I know, this happened to me recently. I had a strong professional opinion on how this house should be present to the demographic buyer.  When the project was completed, it was the perfect representation for the target buyer. I knew I had done what I was hired to do.
When the homeowner came in and said he "hated" it and I needed to move the furniture in a different arrangement and add other pieces, I strongly, professionally and politely disagreed. I asked him to trust me that I knew what I was doing and within 24 hours many target buyers had walked through the house and had nothing but praise.  Within hours it was under contract.
So in the long run, the staged home may not always appeal to the homeowner, but they are not the ones buying the house.   You need to keep up with current trends for the demographic in order to showcase the house to sell for top dollar in the shortest amount of time. You were hired for a reason. You are the professional. When you know that, and trust that…..so will the client that hired you!