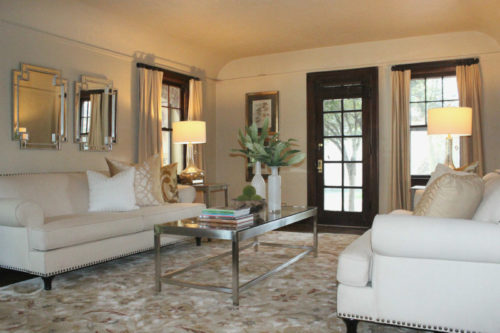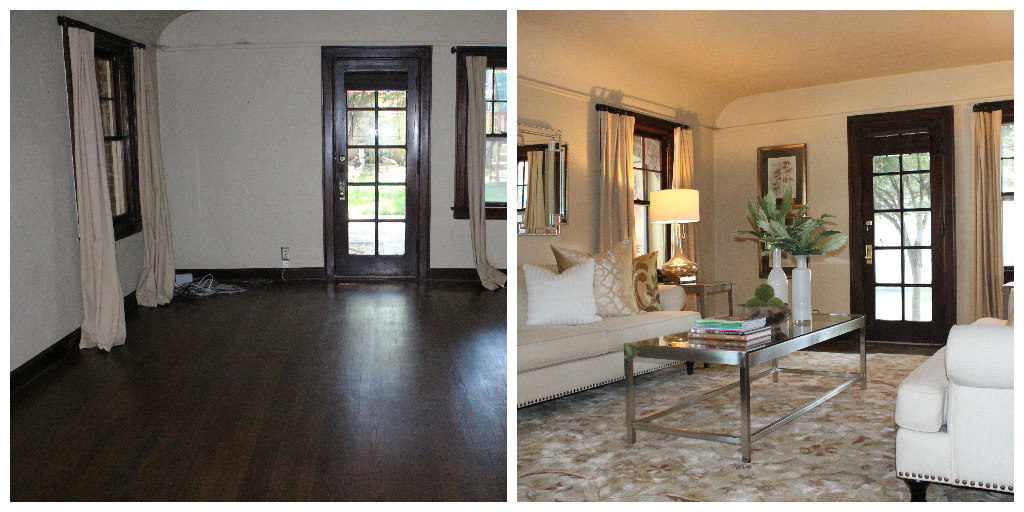 I just love older homes.  I'm excited every time I get an opportunity to stage an older home.  Since I've lived in "older" homes my entire life, I feel this strong connection in making them feel and look special, bringing some life back into each space and renewing it's purpose and style.
One of the concerns I usually am up against in an older house, because they usually lack that "open concept" feel, can tend to feel choppy and dark.  Here are three simple ways to make your older home feel fresh, renewed and brighter in ways that appeal to today's buyers.
1. Use lighter furnishings.  Light colored furniture will make the space feel brighter and more updated immediately.  When a space feels dark the last thing you want to do is to have or add more dark furnishings to the space.  Also, use lighter rugs with bigger, bolder patterns to create a warm and intimate space.
2.  Use reflective surfaces whenever possible.  Using mirrors to reflect the light in the room is a great way to not only bound some light off of a surface, but it adds a little glam and sparkle every time.  Use furniture that is reflective as well such as glass accent tables when you can.  Use metals on furniture or accessories when possible.  The reflectiveness in these pieces adds to the renewed and refreshed look in the space.  And don't forget by adding LED bulbs to the lamps,  it will change the dark space into a bright and cherry space within seconds!
3. Remove any outdated window treatments or window treatments that block out too much natural light.  There is nothing better than being in a room filled with beautiful light either natural light from the sun, or ambient lighting from lamps.  Just opening up the window treatments or removing them completely will make your space feel lighter and brighter!  When a space is light and bright, it makes people want to be in that space.  The longer they linger in that space, the more likely they are connecting with possibly buying that home!
When a buyer goes into a house that feels dark and dated, they just want to leave.  When buyers walk into homes that are bright and cheery, those are the spaces that make them the happiest.  Happy people buy houses!