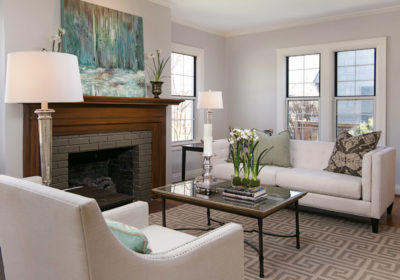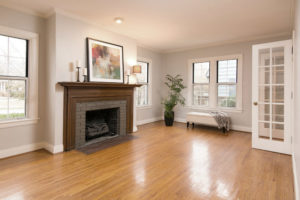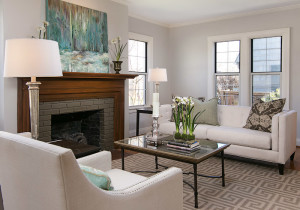 One of the most important factors in home staging is really knowing and understanding who your demographic buyer is.   It is a key element in successful home staging.
Here is a great example of an agent doing some "light" staging. The art, accessories and small furniture pieces, as lovely as they are, did not appeal to the right demographic buyer. The younger buyer demographic of this charming bungalow needed to see a style and purpose for the room they could relate to. They needed to see how to use the room. Based on the previous feedback, buyers didn't know how to use the space and thought it was too small. It sat on the market for over 30 days with lots of lookers but no interest. Once the house was staged, and appealed to the lifestyle of the buyer, it was under contract in less that 24 hours.
Understand who your buyer is when you are staging your house. Let the demographic buyer see their life on display with the right furnishings and accessories. That's what will help sell your house!  Know your buyer and understand what is important to them and how they want to live.  Once they connect emotionally with the house, they are ready to buy!